In the world today, a country's competitiveness depends a great deal on its ability to create and invent. Research and innovation are two decisive factors for maintaining economic growth and prosperity at a high level. This fundamental reality is particularly more important in a country with few raw materials like Switzerland.
Switzerland has put an original collaboration system in place between companies and technical schools on which the whole logic of R&D joint financing in our country is based. Consulting the pages of the Federal office of occupational training and technology has helped this organisation to establish a good reputation.
When a company and a school present a public project that is jointly funded, 50% of the necessary amounts, if they are granted by an ad hoc commission, for example the Commission for Technology and Innovation (CTI) should be paid by the company (in general wages and equipment) and 50% by the school (in general wages and equipment), which will be directly compensated for by public funds allocated to R&D.

The Foundation for Technological Innovation (FIT) offers grants and loans to support the development of innovative technological projects at different stages of their evolution.

The FIT supports projects working on information and communication technologies (ICT), cleantech, life sciences, industry and digital (since 2018) at the different stages of their evolution.
Innovaud is the agency for innovation in the canton of Vaud. It offers free support to Innovative Vaud start-ups, scale-ups and small and medium-sized businesses (SMB) and focuses on high technology innovations or those with new approaches.

The support includes: financing, accommodation, coaching, promotion and networking. Innovaud mainly helps companies in life sciences, engineering, cleantech and information and communication technologies (ICT).
What is the importance of innovation for the economy of the Lake Geneva region and canton? Who are the main innovation players? How does the region position itself in the global competition in relation to other areas? To sum up, what are the many faces of the Lake Geneva area innovation ecosystem?

In order to draw up a report on the dynamics at work, BCV, via its Vaud economy observatory, the CVCI and Innovaud have joined forces to publish this study.

Seven themes relating to innovation are addressed in detail:

The ecosystem of innovation
R&D
Technology transfer
Companies
Financing
Skills and culture
Framework conditions

This reference information will be useful for all economic and political players to understand the specificities and needs of this significant growth vector.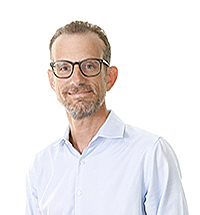 Contact
Julien Guex
Sous-directeur, responsable du Service innovation et veille